LEGENDARY DROPFUNNELS OFFER

Get A FREE Legendary Leads Account With DropFunnels
WHAT IS DROPFUNNELS & THIS LEGENDARY OFFER?
DropFunnels is basically WordPress on steroids... if it got hungry and started eating other powerful tools like ClickFunnels and Teachable. You can build ANY business website and sales funnel system you want on DropFunnels. You can also create unlimited blog posts and even rank your funnels and content in Google pretty easily.
In the video above I make a Legendary offer for DropFunnels. IF you are lucky enough to stumble accross this page before 12/31/21 you can take advantage and get DropFunnels PLUS a FREE Legendary Leads accout and 3 Genius Apps to help you market your products or services on Facebook.
Take a look at my Legendary Leads site below to learn more about DropFunnels + Legendary:
The site above is the home of Legendary Leads! But it didn't take me that long to build. I actually built it from a template I used for another software partnership that didn't pan out. Thankfully, it wasn't time wasted because I was able to repurpose the entire site structure and some of the design elements to make the current site for Legendary.
I've tried to build sites in WordPress directly in the past. I've fumbled around and got so frustrated I gave up many times. DropFunnels had a little bit of a learning curve in the beginning, but once I learned WHERE to find things I wanted... I learned I could make some awesome looking sites, funnels and courses without much prior design or web building knowledge.
If you want to start your SaaS site from a high-quality template like mine click here to Start Your Free Trial of DropFunnels:
So, who is DropFunnels for? Well, if you're currently paying for Web Hosting, a WordPress Builder, Plugins, SSL certificates, a Sales Funnel Builder, Membership Course platform etc… Switching to DropFunnels would definitely be the smartest and most cost-effective decision for you and your business, guaranteed!
And I don't just say this because I use DropFunnels or because I believe in DropFunnels… I say this because I have been HEAVY into personal finance, business and investing for almost a decade. Keeping your expenses low and leveraging the best tools and assets is your BEST SHOT at long term success.
Being able to get rid of multiple software and use a single tool (DropFunnels) as your host, blog, website & funnel builder, membership course platform, etc. is not only going to simplify your business, but it's going to free up money and headspace, and so, INCREASE your PROFITS!
Congrats! Your Now Have A SINGLE TOOL That Replaces The Core Abilities Of:
------------------------------
ClickFunnels (Save $97 - $297/mo)                                        SEO Tools & Plugins (Save $27 - $397/mo)
Lead Pages (Save $19 - $79/mo)                                             My Lead System Pro (Save $49 - $149/mo)
Kajabi (Save $149 - $399/mo)                                                  WordPress Hosting (Save $19 - $299/mo)
Unbounce (Save $99 - $499/mo)                                           Plugins & Themes (Save $19 - $299/mo)
Link Tracker (Save $19 - $97/mo)                                            SSL Certificates (Save $167/yr)                   
Also, DropFunnels is perfect for you not only if you want to grow your authority online for SEO… but you want to have your websites and funnels load faster than 90% of the internet… and again, in turn, have this INCREASE your Leads, Sales, and PROFITS!
Are you ready to take action and simplify and streamline your online business today? Click the button below to get instant access now:
HOW LONG IS THIS LEGENDARY OFFER GOOD?
DropFunnels is a relatively new company in the grand scheme of things. But in my opinion they aren't going anywhere. They built a grass roots movement in the digital marketing community because of the disruptive technology and organization of tools and features they put together. DropFunnels was built by marketers, for marketers. It has everything you need to start of grow your online presence under one dashboard.
The founder of DropFunnels, Jordan Mederich, set out to build a platform that would give him all of the things he wanted but struggled to find on the existing market. He wanted fast loading landing pages (something competitor ClickFunnels was lacking). He wanted control over the checkout... one-click upsells, downsells, order bumps, coupon codes. He wanted an Authority Site to create his home base. Most funnel platforms are lacking in the SEO department... but DropFunnels is built on WordPress!
Take a look at the features inside of DropFunnels and see for yourself:
Create Unlimited Membership Sites
Track Leads & Sales with the Built-in CRM
Create One-Time and Recurring Products
Create Unique Headers & Footers That You Can Turn ON or OFF at Anytime
Create Unique Tracking Links with Built-in Link Tracker
Share Your Funnels/Websites with a Unique Share Funnel URL
Create Unique Coupon Codes With Time Based $/% Off Discounts
Create Unlimited Sales Funnels (Even On The Starter Plan)
Create Lead Quizzes To Gather Data & Optimize Your Top Of Funnel
& Much MORE...
So in my opinion, DropFunnels is a no brainer for the long term. That being said, this is a limited time offer! You can get these Legendary bonuses through 12/31/21! The choice is yours--you can pay expensive developers and designers who leave you at their mercy... or you can switch to DropFunnels and handle everything in house. You'll be happy you made the switch.
Are you ready to take action and simplify and streamline your business today? Click the button below to get instant access now: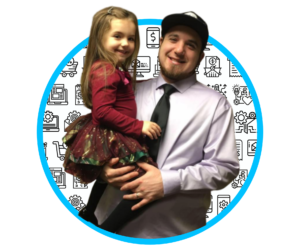 Derek Johnson
Derek Johnson is a digital marketer and online entrepreneur dedicated to helping others save time and grow their business using software and automation. Tools I Use: ActiveCampaign for email marketing, DropFunnels for sales funnels, & Legendary Leads for SMS marketing. These tools for FB Marketing!