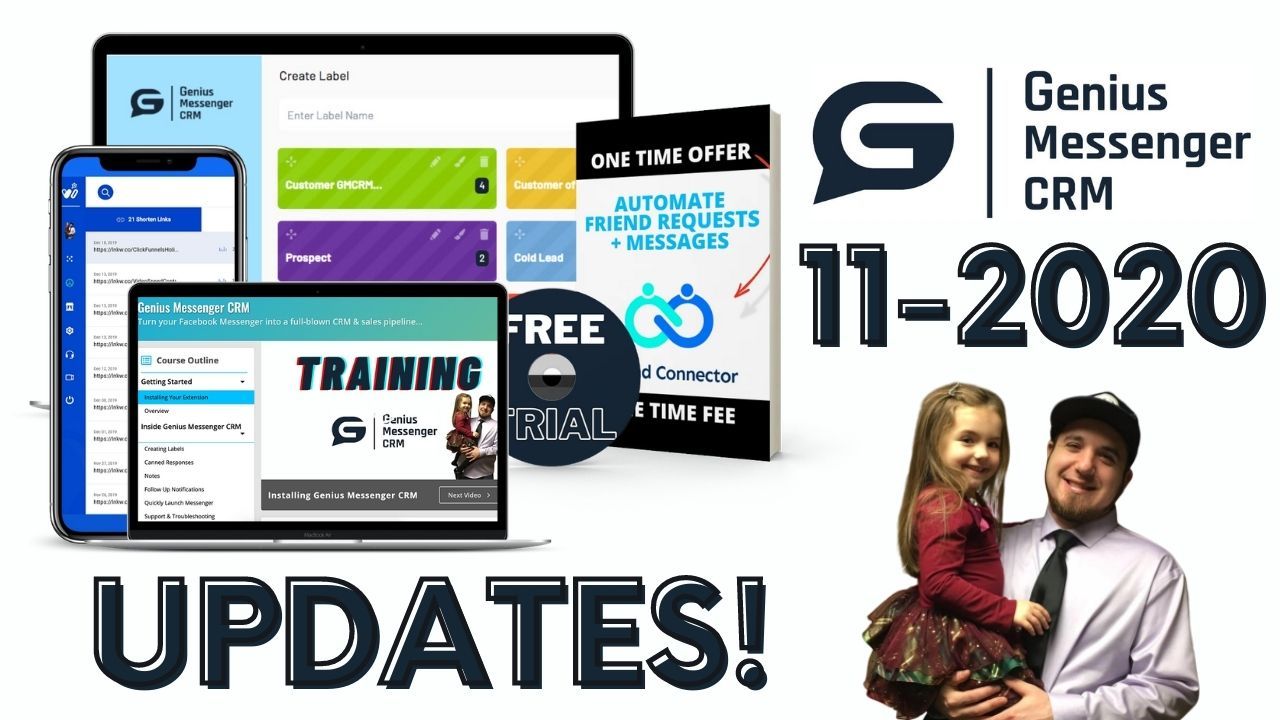 Genius Messenger CRM Updates
In the video below I talk about the new Genius Messenger CRM Updates as of November 2020.
Feature 1: Export CSV file with your contact data. This includes Facebook ID, name, profile link and label from Genius Messenger CRM. In the future we will be able to capture email and phone number!
Feature 2: Backup and import backup feature. This allows you to back up your contacts and data and also manually sync your Genius Messenger CRM account between multiple devices. In the future we will have an automatic sync feature!
Feature 3: Quick messages, notes, notifications icons added to friend's list and labels pages. This is just an improvement in functionality for each of the pages. It will let you save time by searching by label or name in order to quickly jump into Messenger, add notes or schedule notifications. In the future we will add webhooks for Google Calendar, iCal and more!
Feature 4: Quick notes and canned messages right inside Messenger. This is a nice efficieny improvement over the last version as you can now stay in Messenger to add, edit and delete notes or canned responses!
We've got some amazing updates coming soon including label and canned response templates that will be ready to go and get you or your team up to speed quicker!
November 2020 Video Update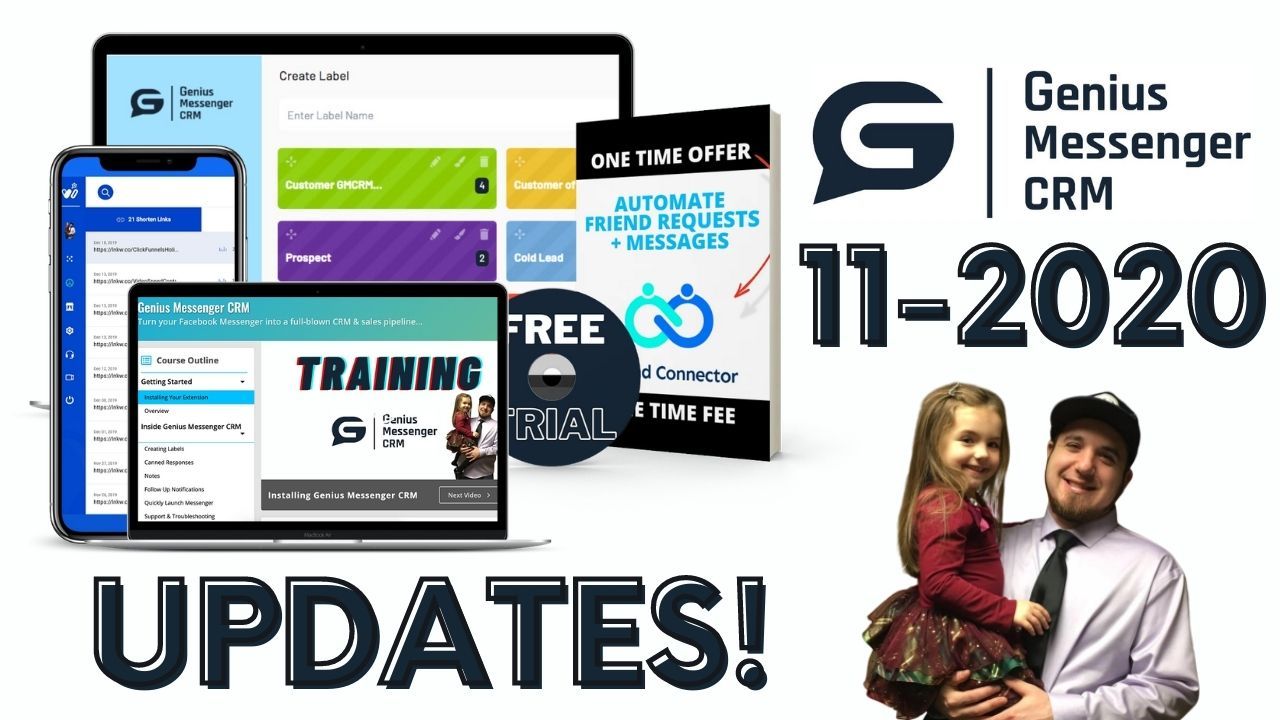 What's Next For Genius Messenger CRM?
The next features we are working on include adding webhooks for notifications and then integrating some direct calendar apps like iCal and Google Calendar once that is complete.
We're also going to be create templates for users to import using the import and export function. This way you can start with labels, pipelines and canned responses that are already optimized for you and continue to build on them from there.
Final Thoughts - What About Yours?
We've added over 340 users to Genius Messenger CRM since September 1, 2020. We're excited to continue growing this software and making it the best productivity and connectivity tool available for Facebook marketing. You can sign up for a 7-day free trial by clicking here!
Hopefully you are excited for the new features and roadmap! Do you have new feature suggestions or comments about the newest update? Drop them below!