FREE LINKTREE STYLE PAGE FROM LEGENDARY LEADS
Check Out These Two LinkTree Style Pages From Legendary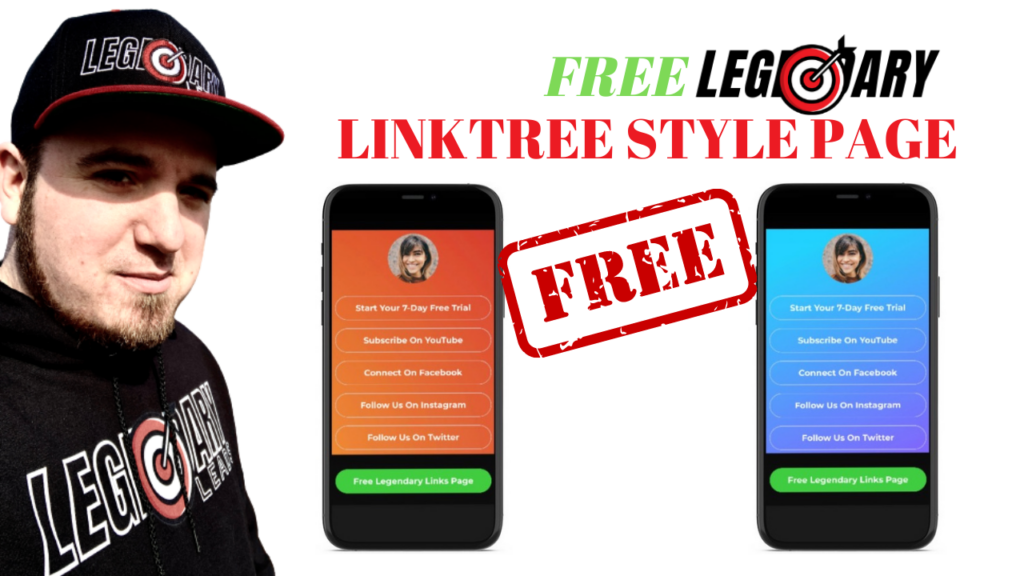 Linktree is a software that allows you to instantly create a simple landing page with multiple links. It was created because some social media platforms like Instagram only allow you to use a single link in your bio.
With Linktree you can use your "single link" to split it into multiple links! This is beneficial for people who want to link multiple offers or social media platforms, and Linktree has been a popular choice for influencers and social media users!
Linktree costs around $6/mo for their paid plan and they also have a free plan for those looking to try it for free!
…Legendary has also announced a FREE plan where you can get a Linktree style page to host your links.
Here's a sneak peak at what's you get FREE from Legendary: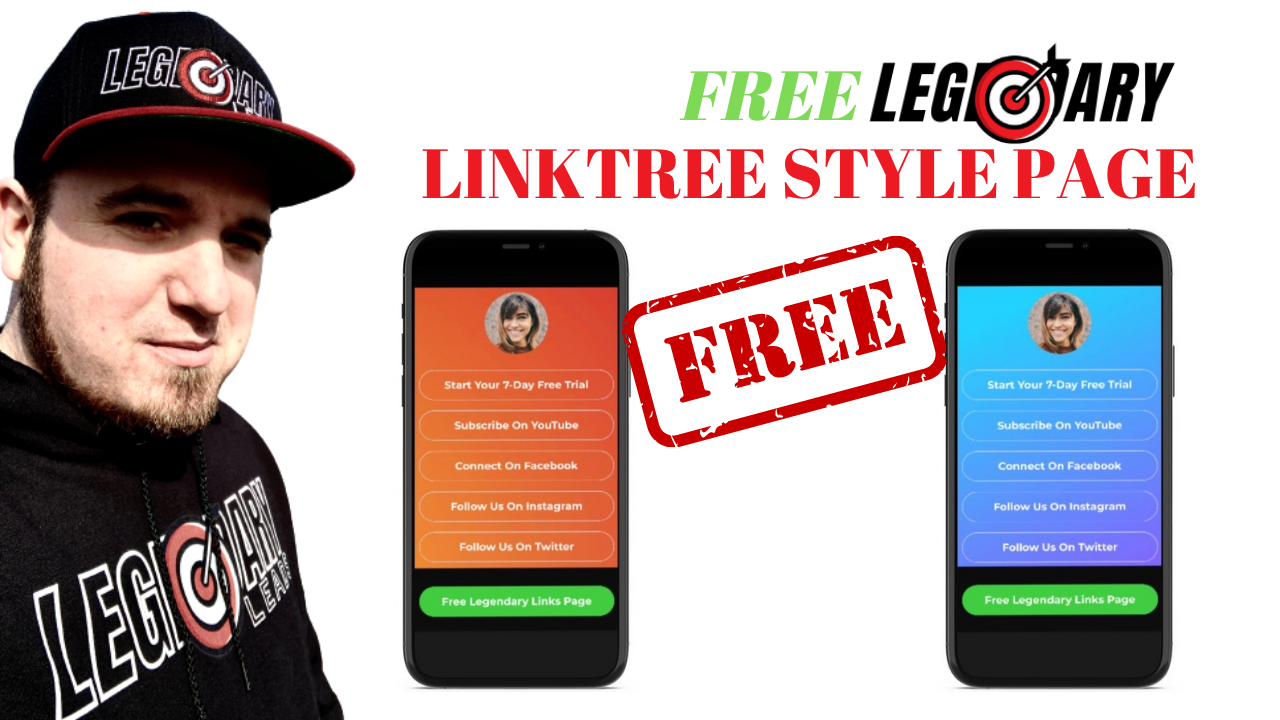 Free Linktree Style Page: You can choose which style you want to use--and up to six buttons plus one call to action button. You can link to websites, funnels, social media accounts or any combination you'd like. The free account will be hosted on a subdomain with a unique path of your choice if it is still available. If you'd like to use a custom domain you can also sign up for a full Legendary Leads account here!
WHO IS A LINKTREE STYLE PAGE FOR?
So, who is The Linktree style page for? Well, if you're currently an agency owner, affiliate marketer, coach, consultant, service business owner or influencer online then this free Linktree style page might be for you.
And even if you don't fit into one of the categories above, this can be useful for anyone using social media or needing multiple links… I say this because I have been HEAVY into marketing online, business and software for the last two years. Finding the right tools and training from those who have been there and done that is your BEST SHOT at long term success.
Being able to use a FREE Linktree style page and quickly create a home base for your links no matter the situation is AMAZING! You'll have a proven, workhorse of a links page to leverage and grow your toolbox.
Also, this Linktree style page is not only for you if you want to personally increase your marketing effectiveness FAST… but you want to have a great looking page to share no matter what the reason might be for you personally!
Are you ready to take action and super charge your marketing with a FREE Linktree style page? Click the button below to get instant access now:
WHAT IS INCLUDED WITH THIS FREE OFFER?
Here are is what you get with this FREE Linktree style page:
- One Profile Image
- Six Main Button
- One Call To Action Popup Button
- Choice Of Backgroun Gradient
- No Cost - 100% Free
If you want to leverage this FREE offer in your business to create a Linktree style page you can share with others, make sure you take advantage of this deal!
Do you think having a Linktree style page might be a useful tool for your business? What other features would you love to see included in this offer? Let us know in the comments below!