Genius Messenger CRM Vs Pepper4FB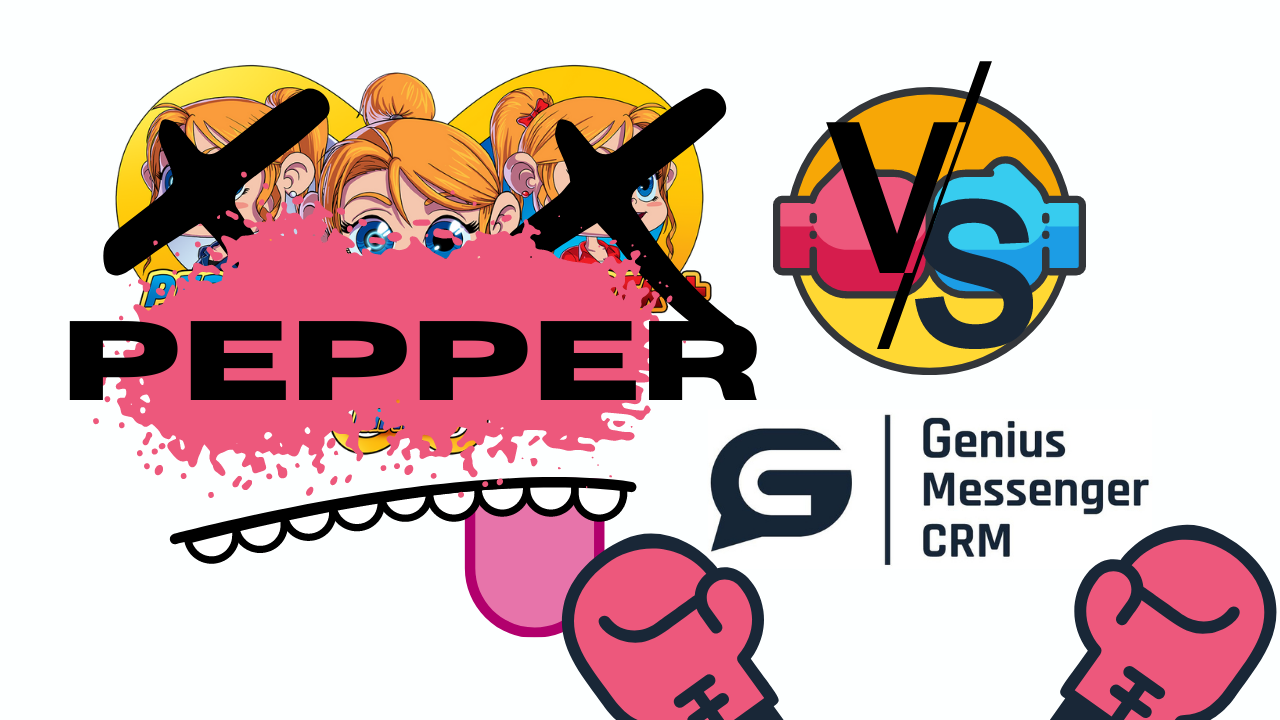 Choosing the right tool for the job is fundamental in success.
If you are a surgeon you need a sterile environment to operate in. If you are building a business you need tools that automate your lead generation and follow-up process.
Luckily technology has continued to advance and even local brick-and-mortar businesses have been able to leverage tools like Facebook to find leads and drive traffic to their business.
Today we'll look at two cutting edge software tools that make it easy for ANYONE to get free leads and sales from Facebook organically without spending thousands of dollars on ads or hundreds of hours per month.
Pepper was a pretty revolutionary software tool when it was released as it did a couple of important things for its users. It allowed them to find targeted leads on Facebook at scale by using keywords to search for them, and it also allowed them to send customized welcome messages.
The biggest drawback to using Pepper as of November 2020 is the price. It's basic plan with automed friend requests and messaging starts at $97/mo which may be out of reach for start-ups and smaller entrepreneurs.
If you want a complete FB CRM system with canned responses it will cost you $249/mo with Pepper For FB.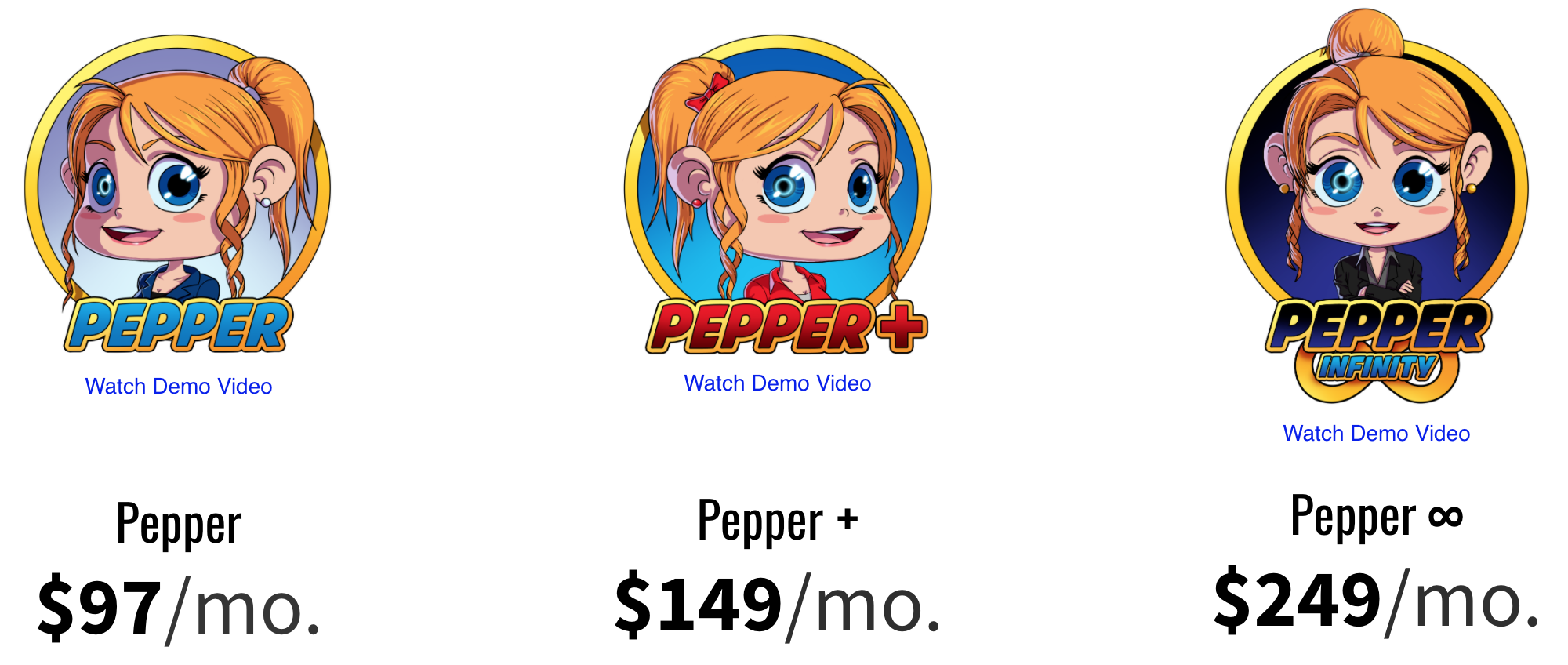 Genius Messenger CRM - Pricing
Genius Messenger CRM was released in September of 2020. It was created to be the premier CRM and sales pipeline builder for Facebook Messenger. Although there are a few Facebook Messenger CRM systems out now, Genius Messenger CRM is the most feature-rich of the current offerings, and also priced well below some of the competitors.
Genius Messenger CRM pairs with another software called Friend Connector Pro to complete it's automated lead gen and sales system for Facebook. Friend Connector sends automated friend requests and welcome messages much like the Pepper basic plan. Friend Connector starts at just $27/mo for the same features... a savings of $70/mo over Pepper!
Genius Messenger CRM starts at $37/mo for the Facebook Messenger CRM and canned responses. This standalone CRM option isn't available with Pepper, it's only an upgrade to the automated prospecting tools in the basic plan--or $149/mo minimum.
The Bundle Plan for Genius Messenger CRM is currently $47/mo for Genius Messenger CRM + Friend Connector + Link Wizard. This includes everything in the Pepper inifinity plan and more, for a savings of over $200/mo over Pepper.
Do you want to send automated Facebook friend requests?
I think the only answer to this question is yes! Thankfully both Pepper and Genius Messenger CRM + Friend Connector offer this feature. Being able to send targeted friend requests based on keywords while you work on other things is one way to completely automate your lead generation on Facebook.
There isn't a clear advantage to either software here--both do this rather well!
Do you want to send automated messages on Facebook?
This can be a touchy subject for some people. Some say it is not a good strategy, but honestly I believe it comes down to the messaging.
You should NEVER send out a cold message containing links, a direct offer or cold sales pitch. But sending a cold message to offer help or learn more about someone and their business is a great way to find new partners, friends and clients.
Both Pepper and Genius Messenger CRM offer an automated messaging system. With Pepper it is sent separately from the friend requests so it includes an additional step. With Friend Connector you can send your requests and queue up your message at the same time.
Do you need a CRM for FB Messenger?
Honestly Facebook Messenger can be a bit of a mess sometimes if you are using it to close sales. Conversations can get lost, appointments and calls missed and revenue flushed down the drain just to lack of organization.
I highly recommend trying a FB CRM like Genius Messenger CRM or Pepper and seeing if it makes a difference for you.
The ability to "tag" contacts and create a visually informative color-coded sales pipeline in Messenger is one of my favorite features. This means at any time you can see how many leads are in each step of your sales process in an instant. After using Genius Messenger CRM, I'd never want to go back to the old way of doing things.
Both Pepper and Genius Messenger CRM offer a FB Messenger CRM. However, I feel that Genius Messenger CRM has an overall better UX/UI, improved features like scheduling follow-up notification and is more user friendly.
Not to mention--Pepper doesn't offer a CRM as a standalone product!
Do you need canned responses for FB Messenger?
Again, this is a feature that I would never want to live without again for me. Having all of my links, videos, product info, common messages and sales process available in FB Messenger at the click of a button is priceless.
I highly recommend trying a FB CRM like Genius Messenger CRM or Pepper to see how much time canned responses will really save you. There is no more copying and pasting messages or searching through old messages when you know you're going to say the same thing over and over. Just create a canned response and you're good to go!
The huge differentiator here is once again the pricing. Pepper charges $249/mo just for access to canned repsonses. You can get canned responses in the Genius Messenger CRM Genius Plan for $37/mo, or in the Genius Messenger CRM Bundle Plan for $47/mo.
Genius Messenger CRM Vs Pepper4FB
We've covered our bases on most of the similarities between the two software platforms. So I'm just going to break down all of the features side-by-side that we have talked about and a few I didn't dive into below. Check it out!
$27 + Free Trial

$97 + Free Trial

Automated Friend Requests + Messages

$47 + Free Trial

$249 + Free Trial

Above Plan + CRM + Canned Repsonses

✓

✓

Labels

✓

✓

Notes

✓

✓

Canned Messages

✓

⤬

Follow-Up Notifications

✓

⤬

Full-Time Dev Team

✓

✓

Data Export

✓

✓

Automated Friend Requests Based On Keywords

✓

✓

Facebook Group & Email Support

✓

⤬

Quick FB Messenger Access

✓

⤬

Add, Edit, Delete Notes In Messenger

✓

⤬

Add, Edit, Delete Canned Reponses In Messenger

✓

⤬

Google Calendar Integration

✓

⤬

iCal Integration
Final Thoughts - Pepper4FB Vs. Genius Messenger CRM
I think it's clear that Genius Messenger CRM is a better choice for a Facebook CRM after reviewing the options.
Pepper4FB really did pave the way for the next generation of software for Facebook but Genius Messenger CRM has built on that foundation and made these tools more accessible to anyone.
You can click here to try Genius Messenger CRM free for 7-days and save between $70/mo-$200/mo versus Pepper4FB.