Turn Messenger Into An Organized Sales Machine!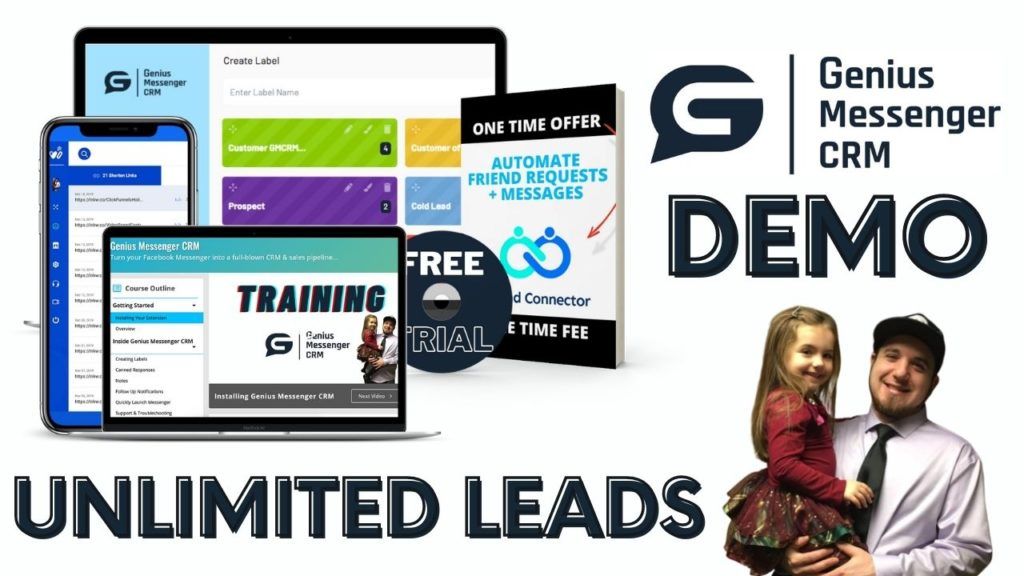 Quickly Find and Connect With Targeted Leads Organically On Facebook and Start Conversations On Autopilot!
(Then Masterfully Convert Them To PAID CLIENTS Using Your Comprehensive CRM and Sales Pipeline!)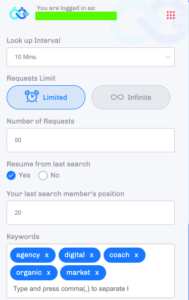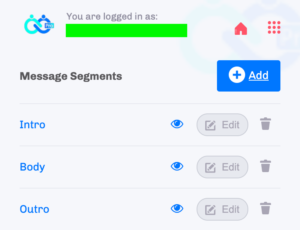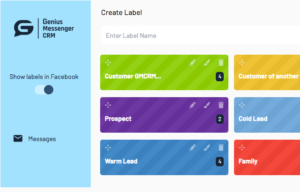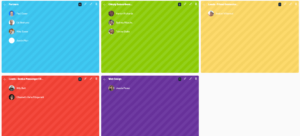 Learn to set these tools up with the NEW Quick Start Training!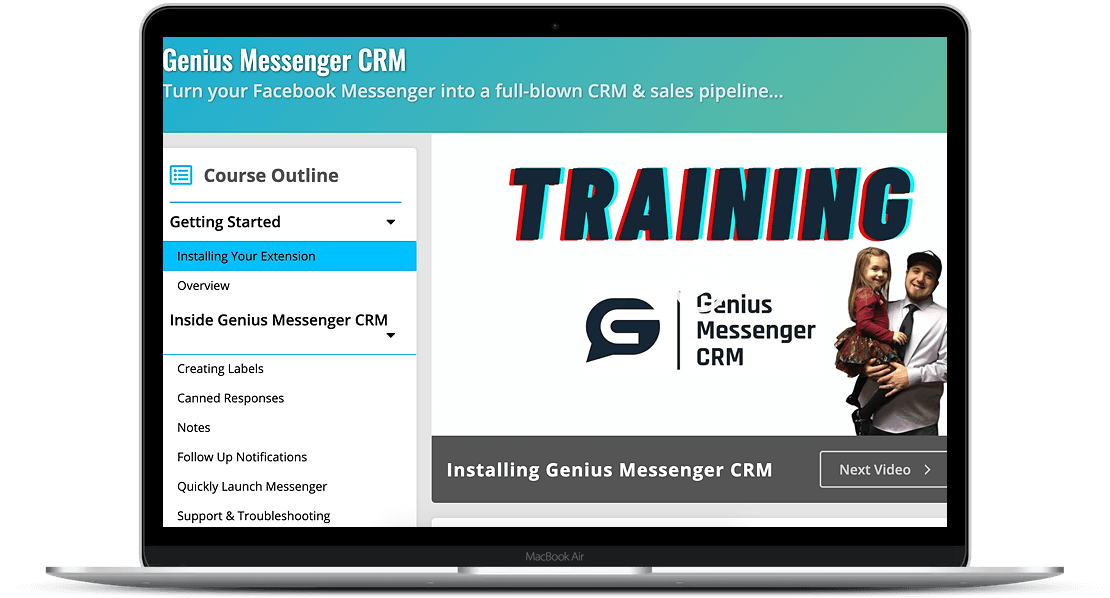 Genius Messenger CRM + Genius Connector
These tools are the best kept secret on FB...
Notes in Genius Messenger CRM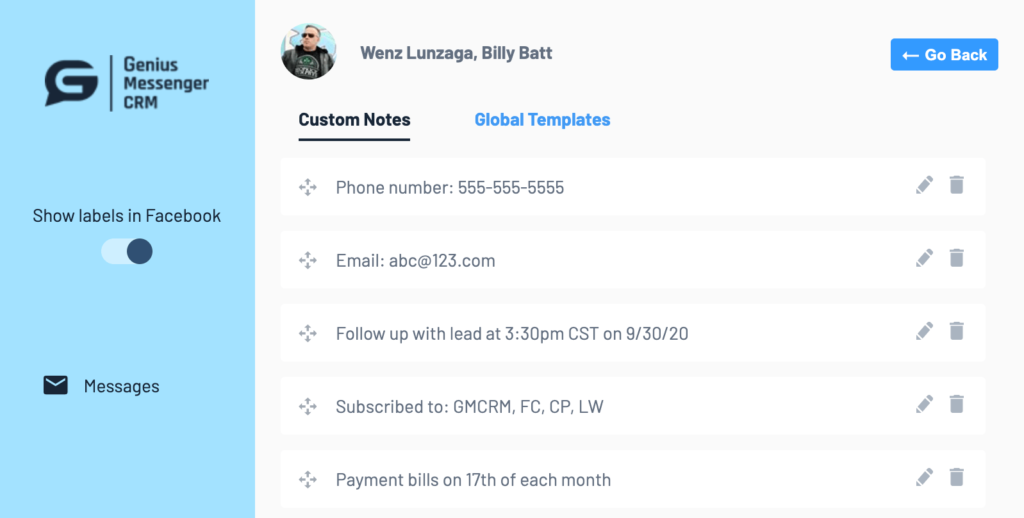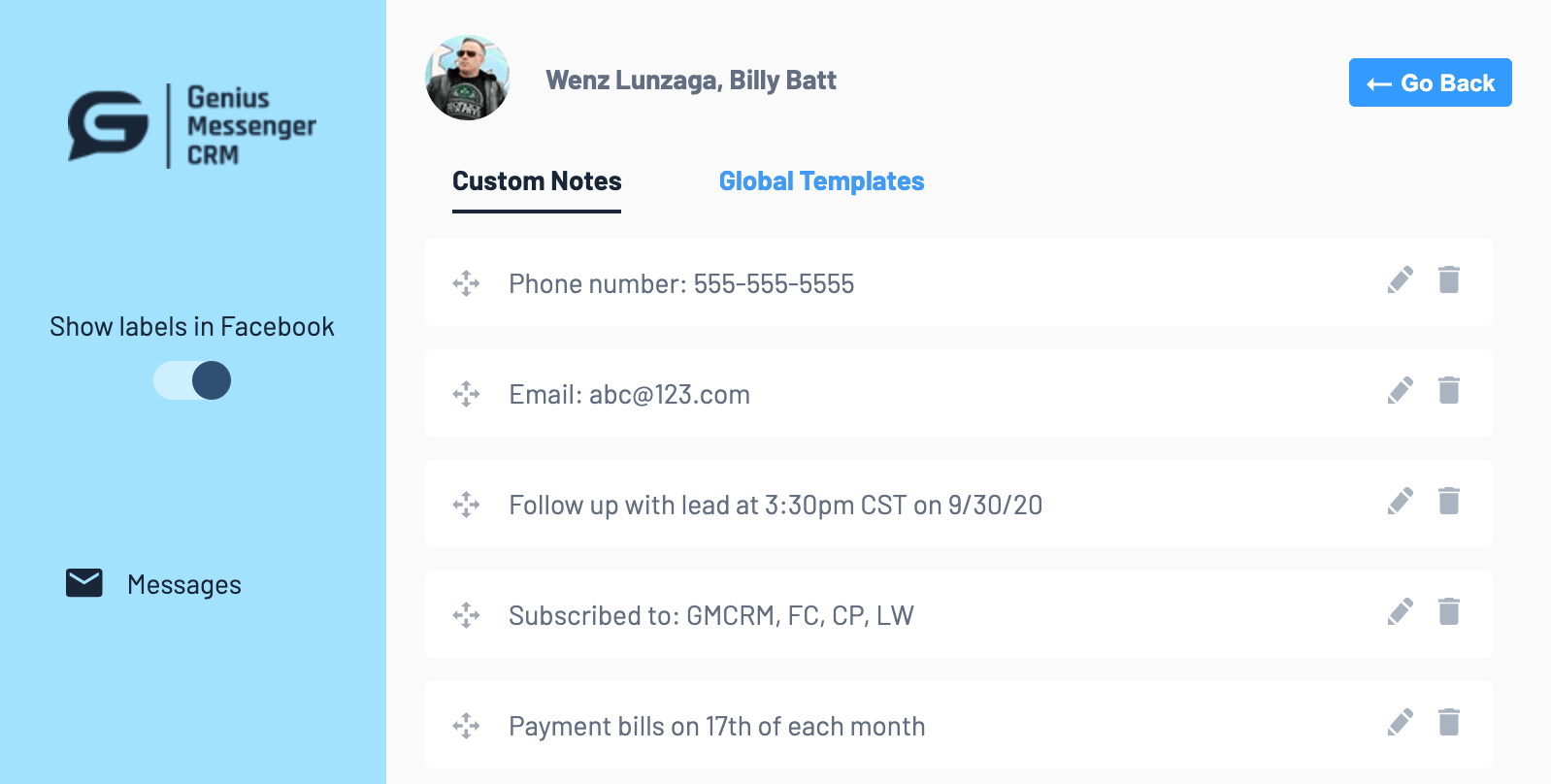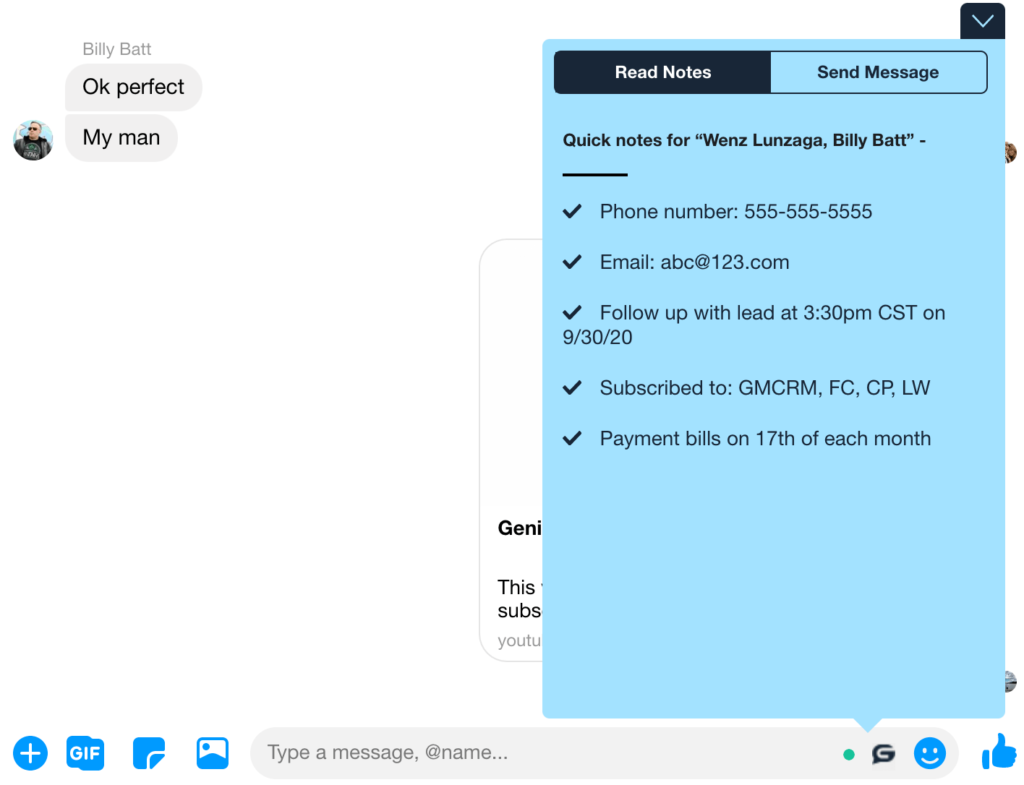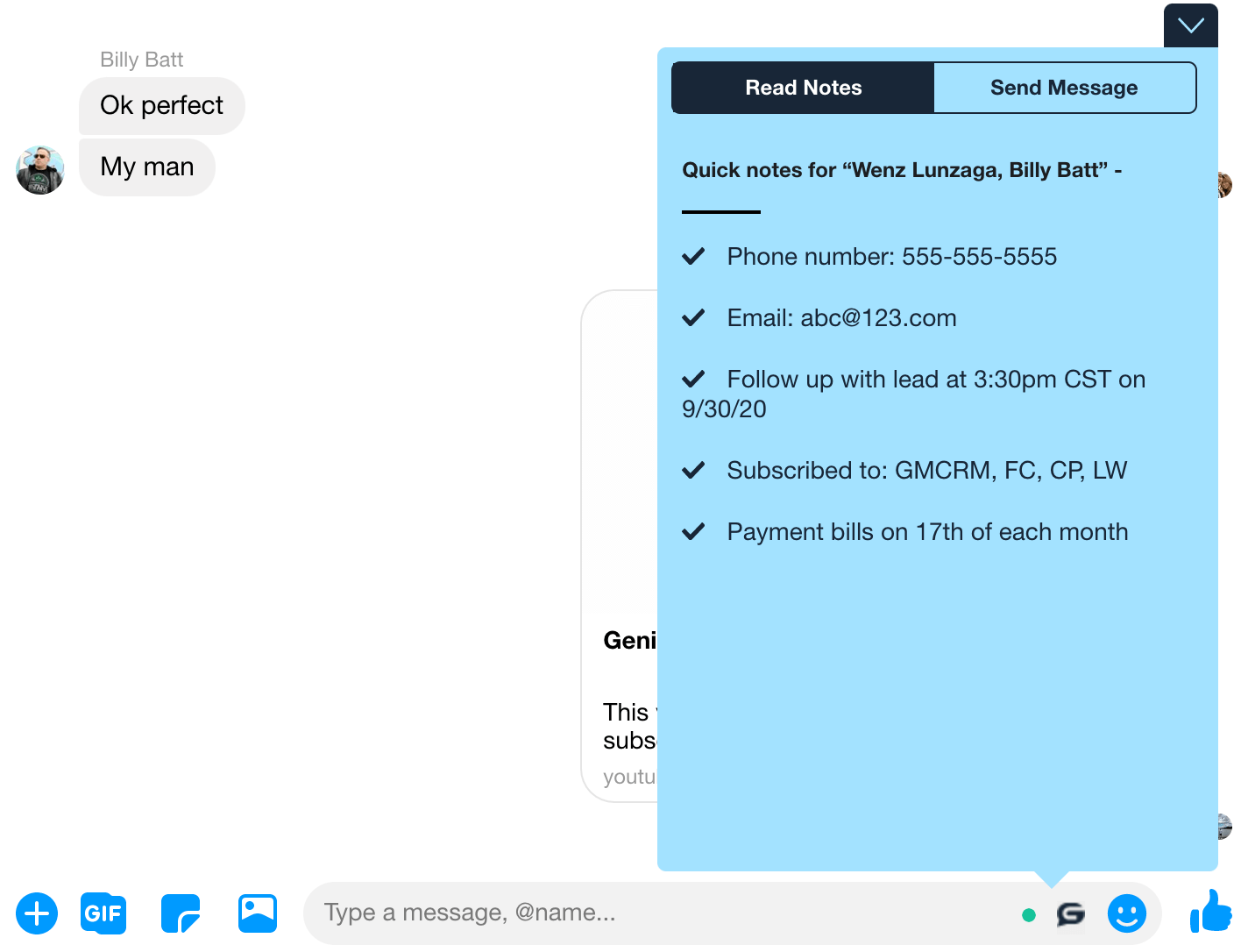 Labels in Genius Messenger CRM
Labels in Genius Messenger CRM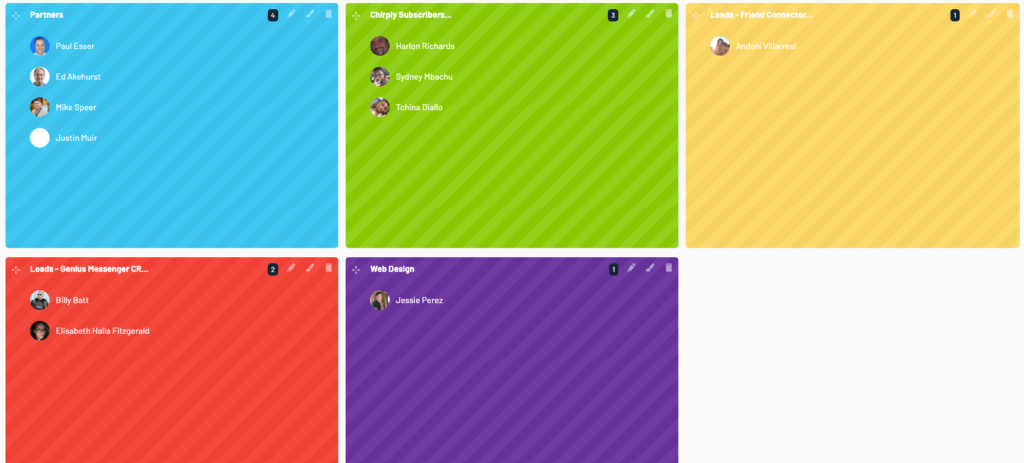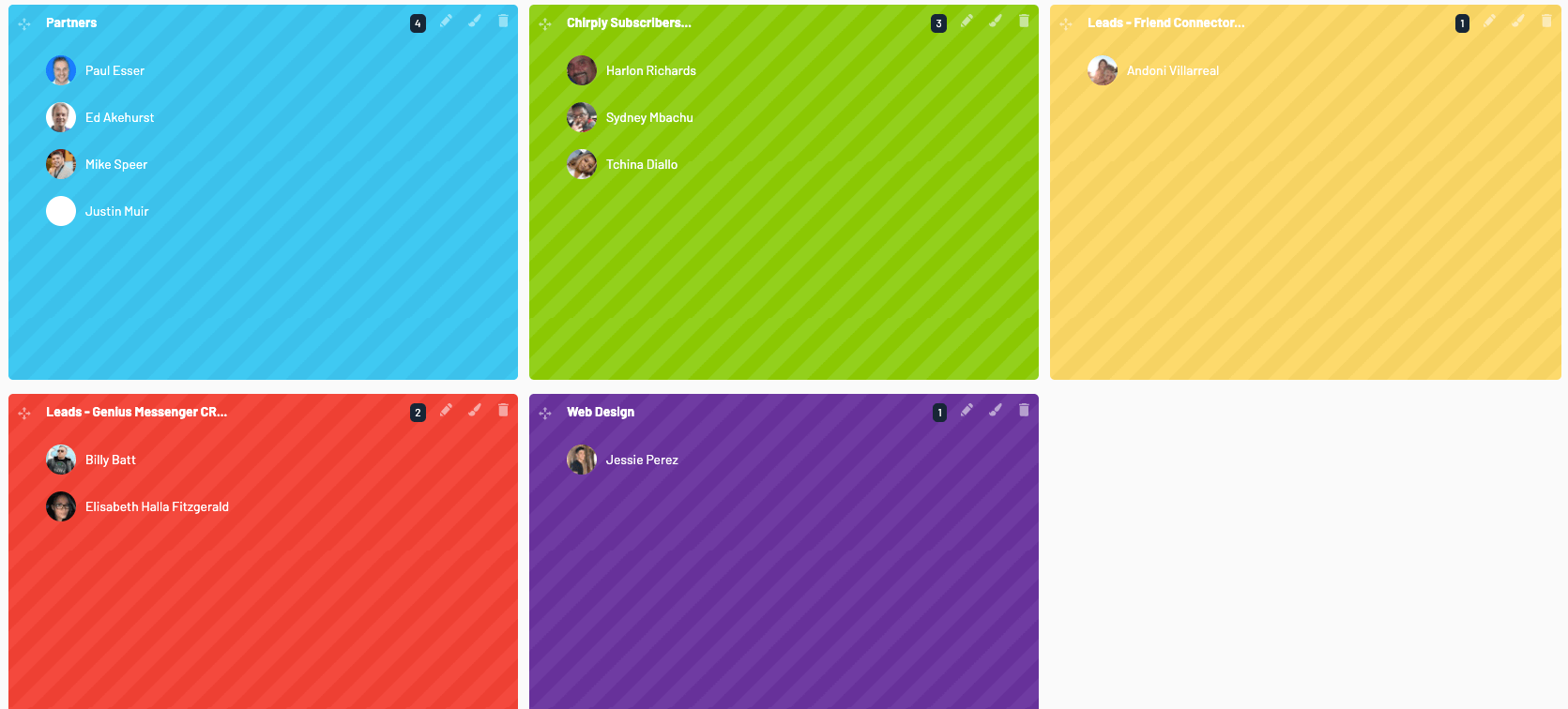 Notifications in Genius Messenger CRM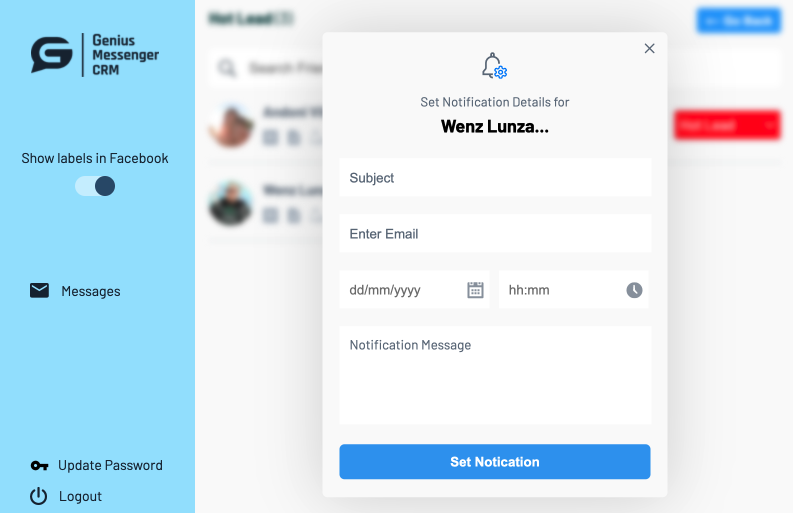 Canned Responses In Messenger View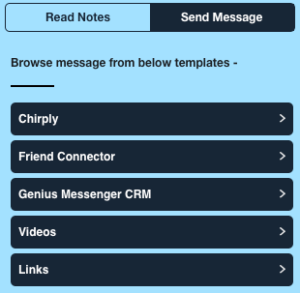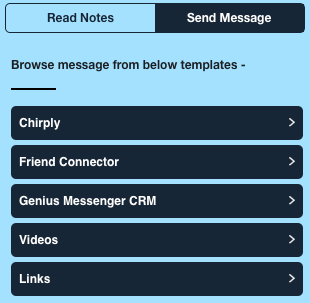 Adding Canned Responses in Genius Messenger CRM

No obligations, no contracts, cancel anytime
Here's What Some Of Our Early Adopters Had To Say:







**Testimonials shown are real experiences from paying users and partners of Genius Messenger CRM. Their results are not typical and your experience will vary based upon your effort, education, business model, and market forces beyond our control. Please note that Genius Messenger CRM is not a business opportunity. Genius Messenger CRM is a software that helps businesses market their products and services online. We make no earnings claims or return on investment claims, and you may not make your money back.**
Here's Some Common FAQs That We Get:
Genius Messenger CRM is a browser extension and works right inside of Facebook Messenger.
Great question! No, you'll never have to pay for updates even though awesome new features and improvements will be coming! That's the bonus for being a beta user--your price is locked for life!
Genius Messenger CRM works in Chrome, Edge, Brave, and Opera browsers.
We are not currently limiting the number of canned responses or message templates per user. For now, you get unlimited templates!
We just launched Genius Messenger CRM on September 1, 2020. We are in public beta! The extension works great and new features will be coming soon. You can lock in a great price during beta and take advantage of being an early adopter!
No obligations, no contracts, cancel anytime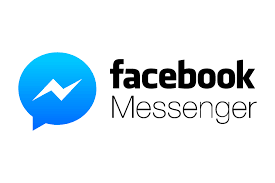 This site is not a part of the Facebook website or Facebook Inc.  Additionally, this site is NOT endorsed by Facebook in any way.  FACEBOOK is a trademark of Facebook, Inc.
© 2023 Tri-Johnson Marketing Solutions, LLC, All Rights Reserved